Get to know me a bit better.
Fuelled by a great desire and passion to be nothing but world class and build and ship some of the impactful (internal and external) tech products, maximizing my utmost potential. It's truly been a journey. I was recently a Ruby on Rails Developer at a USA based company, RCRDSHP, a multi-dollar NFT startup. I am currently a Tech Lead for a South African FinTech focused on making business funding accessible to township entrepreneurs.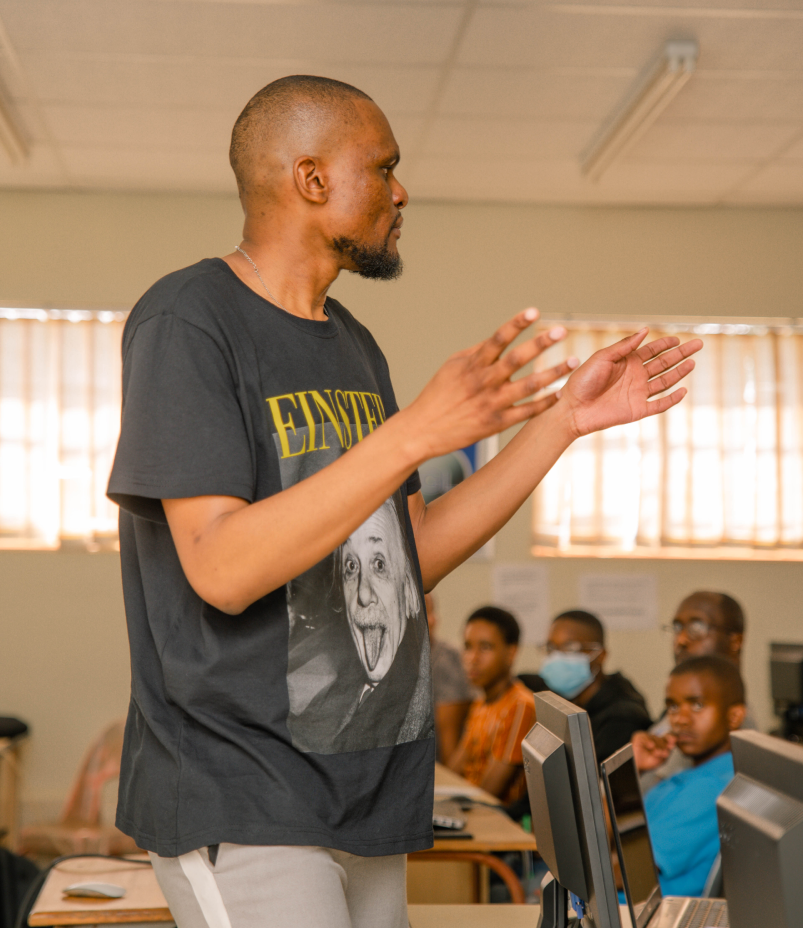 A picture of myself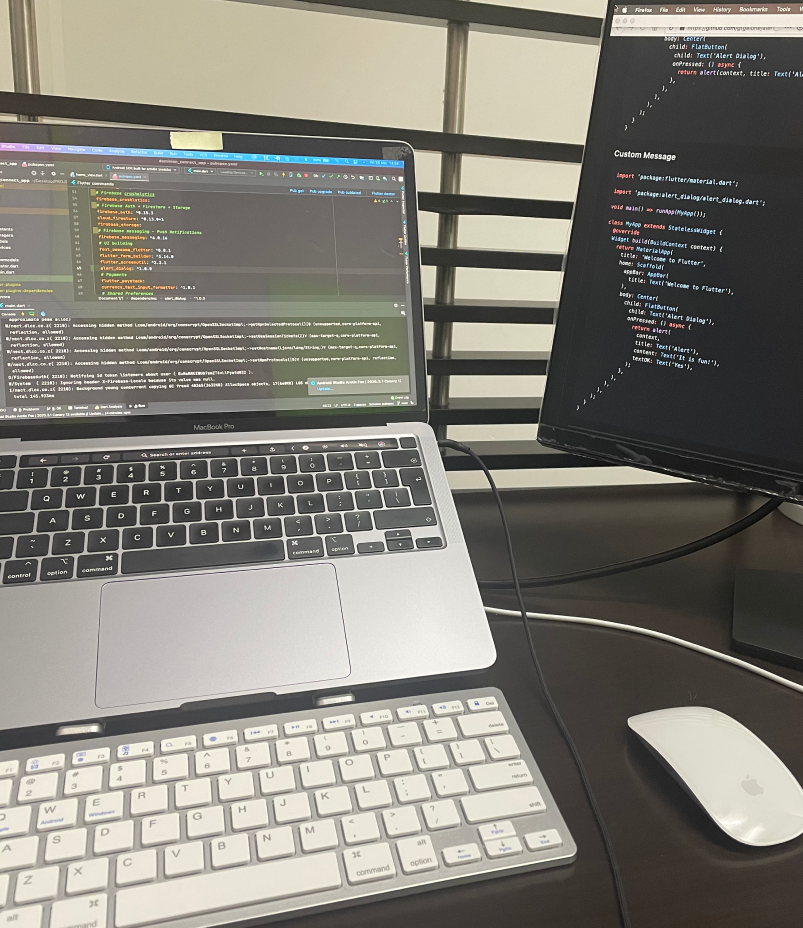 A random picture of my workspace
More about my journey
Technology is a great passion of mine. Over the years, I have evolved from working in Ad Agencies such as TBWA, Rebels Playground, Maruapula Brand Agency where I focused on Market Research, Brand Strategy as well as Digital Marketing to leading a few small teams in Web Development. I am a firm believer in ones ability to reinvent themselves and live out all their passions. After making the move from Digital Marketing, etc, I have been focusing on Software Engineering, User Experience and Interface Design. In this entire journey, one of the key aspects I have nurtured is my skill-set in the area of Product/Project Management as well as Cloud Computing.
Tech Community Engagement
I recently founded an NGO, CodEswatini, in my home country, that seeks to bridge the gap in tech skills development by training the young and old in the Software Development, Cloud Computing and UX/UI Design fields. My role as a Founder is to develop the tech curriculum, community engagement (i.e. DevRel), workshop facilitator, etc.
Apart from that, I also work with the Github as a Community Organizer in South Africa, to help promote GitHub in the tech community, while building a vibrant tech ecosystem.
Most recently, I was selected by Google to be a Google Developer Group (GDG) Lead and organizer in Eswatini.
When I'm not at my workstation
I am grateful I get to work fully remotely which has meant more time with the people I love. Apart from that, I am mostly travelling or having a braai/grill (they don't really call me a Braai master for nothing.. :D). In most cases, I am binge watching something on Netflix or Amazon Prime.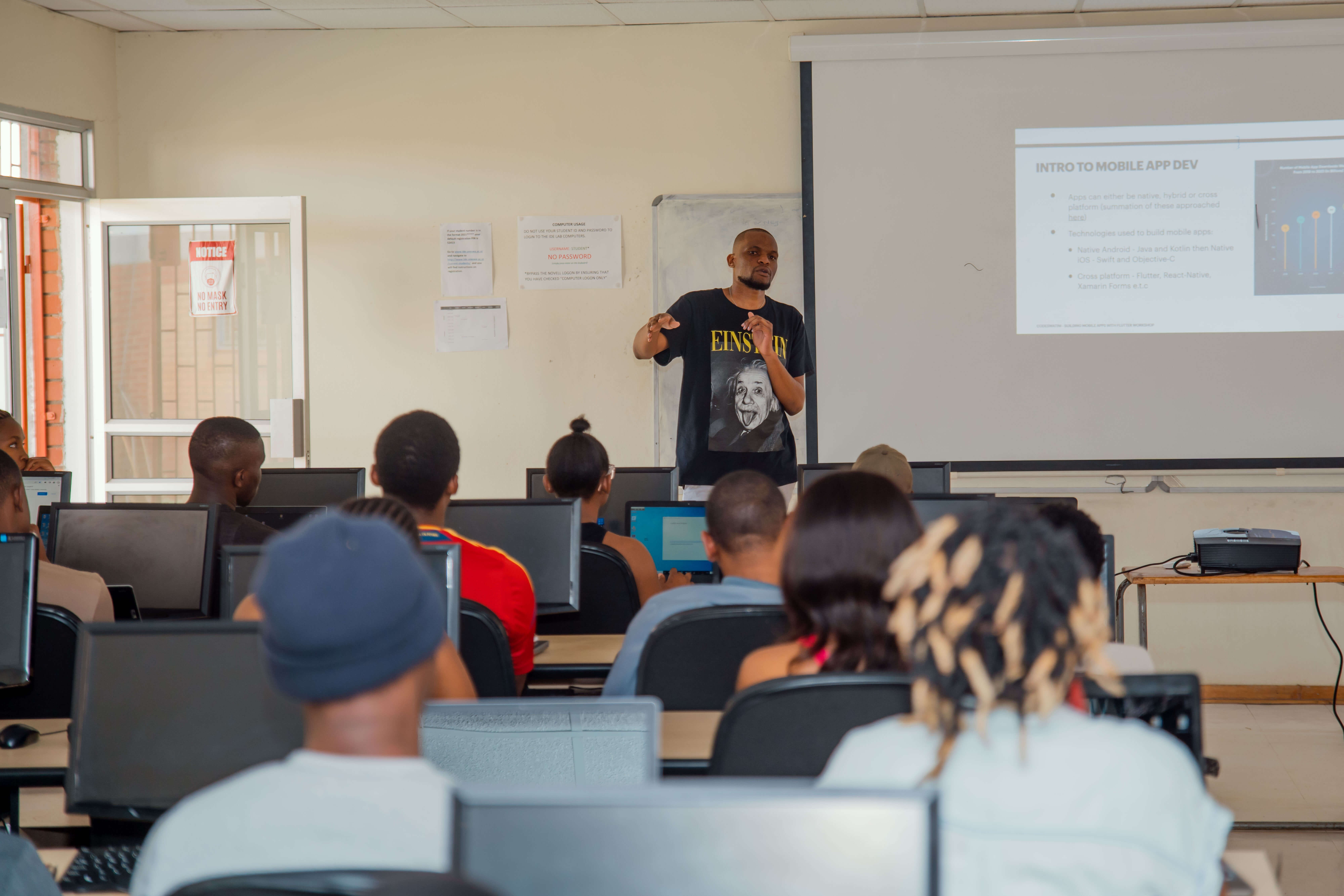 A random picture during a CodEswatini session
Have a project?
LET'S CHAT ABOUT YOUR PROJECT